Over 3,000 Moulds Available
Multiple Industries
Sustainable Packaging
Up to 100% PCR Manufacturing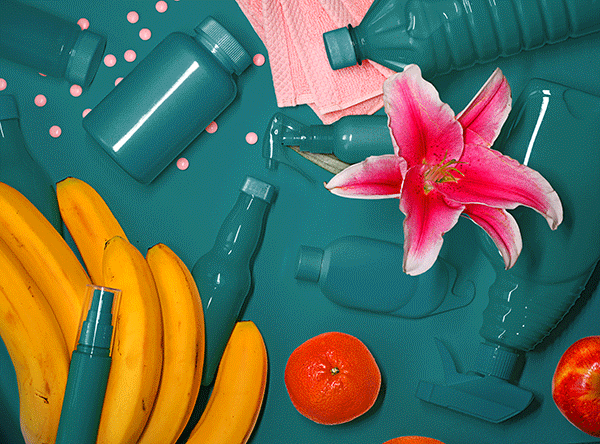 The conversation for sustainable packaging has never been as vital as it is today. Our goal is to make it easier than ever to find and select packaging that's in line with your brand's sustainability mission. O.Berk has curated a collection of over 3,000 stock moulds with post-consumer resin (PCR) manufacturing capabilities - the first and largest searchable library of PCR capable containers and closures online!
O.Berk's vast assortment of PCR capable stock moulds consists of HDPE, PET, and PP. Percentages for PCR manufacturing can range from 25% to 100% across all three resins in this collection, check product notes for more specific information on the amount of PCR that can be used with each container. This is an excellent opportunity for the sustainability-conscious looking to reinvigorate their product lines and promote a sense of harmonization between environmentally sound packaging and product.
This collection of stock moulds has something for everyone to include but not limited to Personal Care & Beauty, Pet, Home & Industrial, Food & Beverage, and Cannabis industries.
Minimum order quantities (MOQs) for PCR moulds can differ from their virgin resin counterparts and will vary from one mould to the next. It is recommended to reach out to our team of packaging experts for accurate expectations on lead times, MOQs, pricing differences, and color target expectations.
Due to the nature of PCR, sources can vary in terms of color and texture, and the ability to match color can vary based on the origin and percentage of PCR included. If you are interested in starting an inquiry with PCR, our team will work with you to find the right solution to best represent your brand.
When it comes to Nutraceutical, Food and Beverage, and Pharma uses for PCR, there are many regulatory components that need to be reviewed on a per-project basis to ensure PCR is the right choice for you.
Contact us today to listen to your requirements and help you create an optimum package solution to your specifications with sustainability in mind - how can we help?